Are you hunting for the best Black Friday sale deals? Search no more! The TemplateMonster digital marketplace has launched its Black Friday campaign, letting you buy website templates and web services up to 50% off. Additionally, you can get extra bonuses, like a discounted price for the MonsterONE subscription and other special deals. Let's see what TemplateMonster has prepared for us this year.
Black Friday Sale Deals
TemplateMonster is a digital marketplace featuring the best web designs and services for a quick and effective website launch. This is a platform where you can find everything for everyone. For example, if you are a marketing expert, you can buy creative banners and campaign presentations. If you are a web design agency, the marketplace provides you with a wide choice of top-quality web themes and creative digital assets.
This year, you can save up to 50% on all TemplateMonster web themes and services. Besides, you can download my own developments for 50% off! Below are several examples of my works included in this year's Black Friday Sale.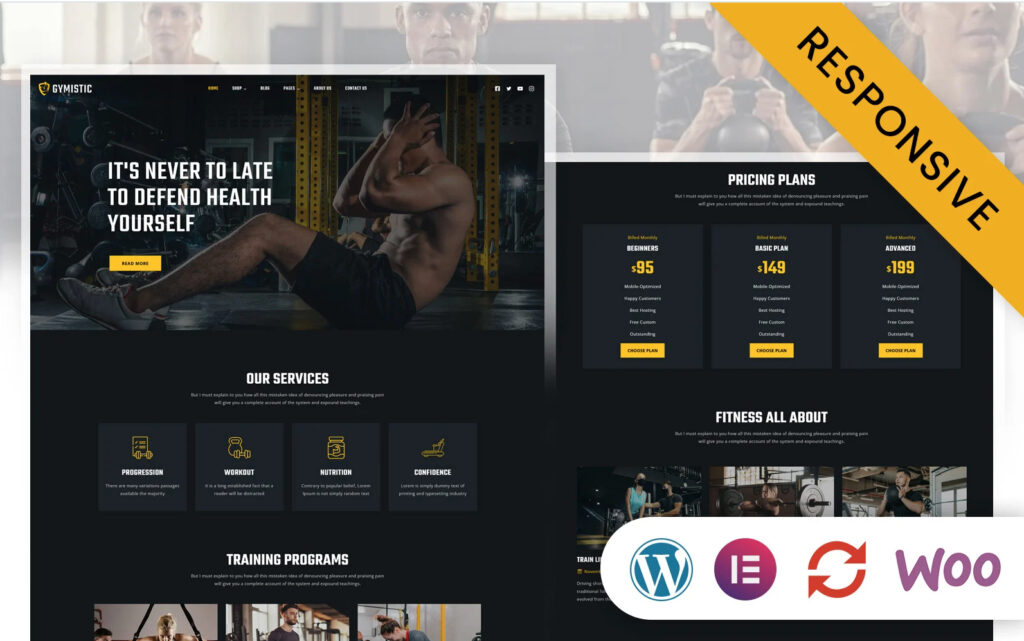 Gymistic is a great example of Elementor WordPress themes optimized for sports and fitness projects. This is a mobile-friendly WordPress theme made with the Elementor page builder. It can be used for a blog or an online store. The theme is flexible and dynamic enough to be adjusted to match your business needs. 
Brighloss will appeal to everyone looking for the best cosmetic WooCommerce themes. It features a clean and stylish design. You can adjust the theme to match any beauty or skincare project. The fully adaptive theme's layout is optimized to look great in all web environments. You can install any plugin to expand the theme's performance and improve its usability.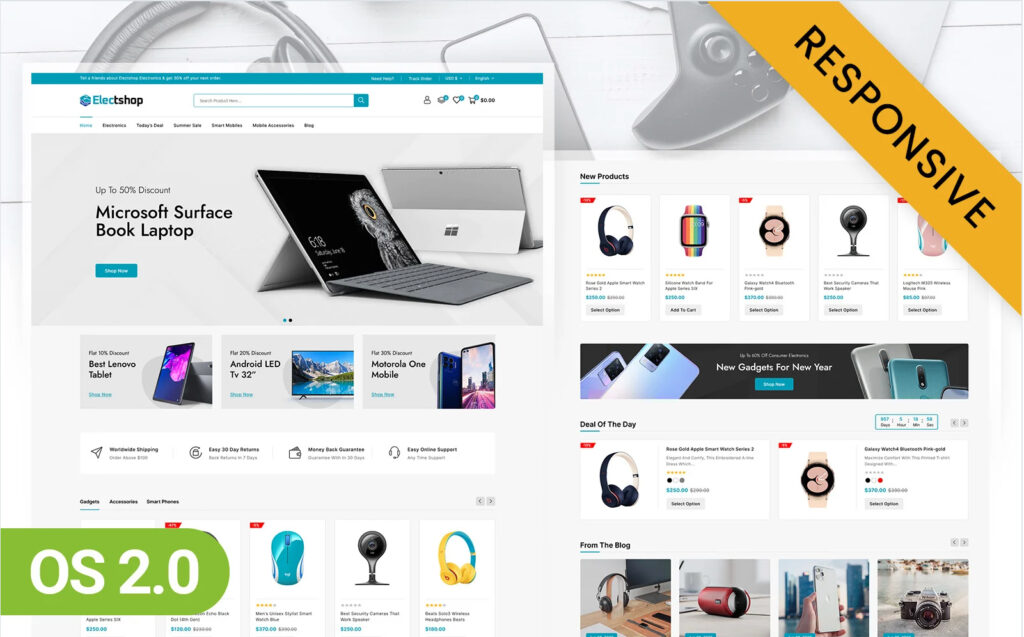 If you are more interested in using Shopify templates for digital products, consider the Electshop theme. This is a multi-purpose Shopify theme. You can easily customize it with the help of the integrated drag-and-drop builder. The theme includes Ajax features to provide customers with a more enjoyable shopping experience. Thanks to the fully responsive theme's layout, there is no need to worry about your site's performance on small screens.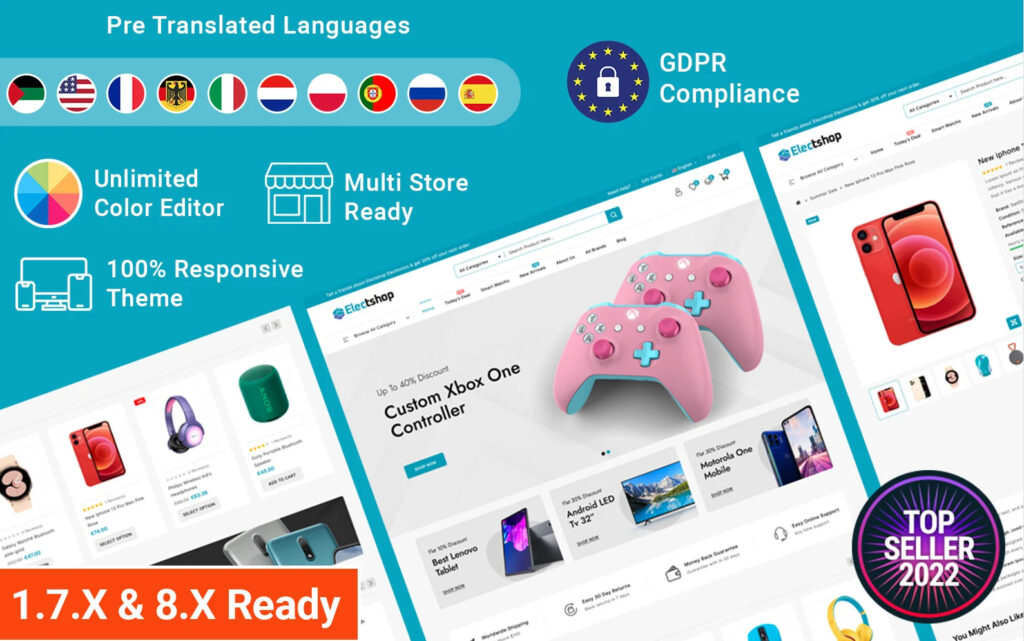 If PrestaShop premium themes for electronics appeal to you the most, download the Electshop theme. It's a feature-rich web design suited for electronics and other purposes. It's also suited for launching a multi-store and any content-rich project of yours. The fully responsive theme's design looks great on all devices. You can adjust all settings and elements of its design using the built-in and supported elements.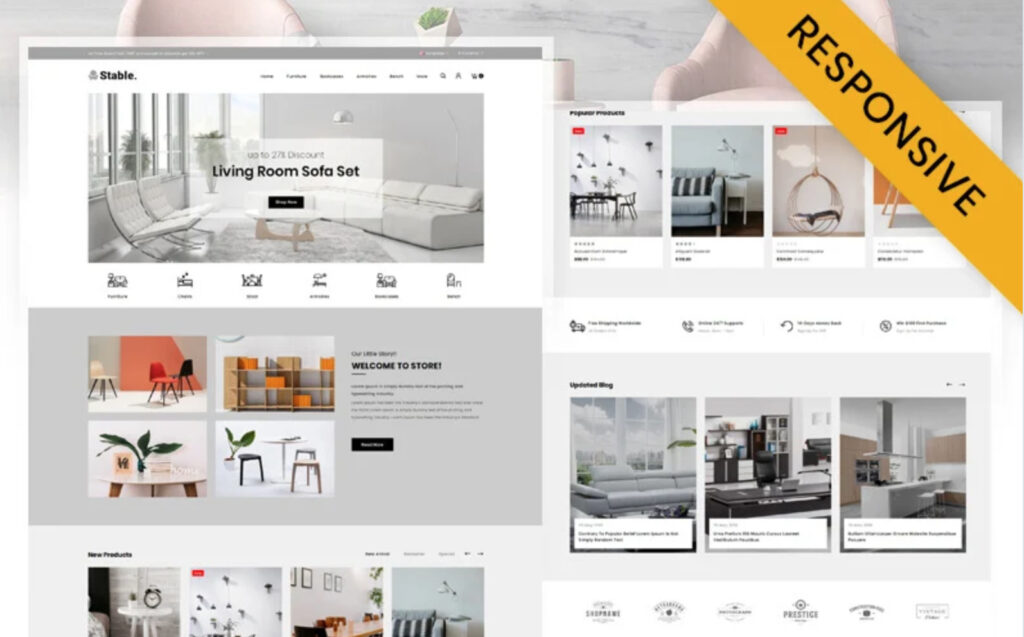 Stable is one of the best OpenCart themes in the marketplace. It's clean and well-balanced. This is a perfect choice for interior and furniture websites. The theme is fully responsive and SEO-friendly. It installs on your website with a click and can be adjusted using the built-in tools and features.
Are you eager to check out more of my designs? They are available at the TemplateMonster Author Store.
Moreover, the MonsterONE subscription service is also included in this year's campaign. During the Black Friday sale, you can buy the MonsterONE Lifetime Plan at a $310 discount!
What's More!
Besides all the benefits and rewards described above, the marketplace has prepared a special offer for my readers. Using the "codezeel" promo code, you can save an extra 7% on the TemplateMonster web themes and 10% on any MonsterONE subscription service. Don't miss the chance to grab your Black Friday discounts!