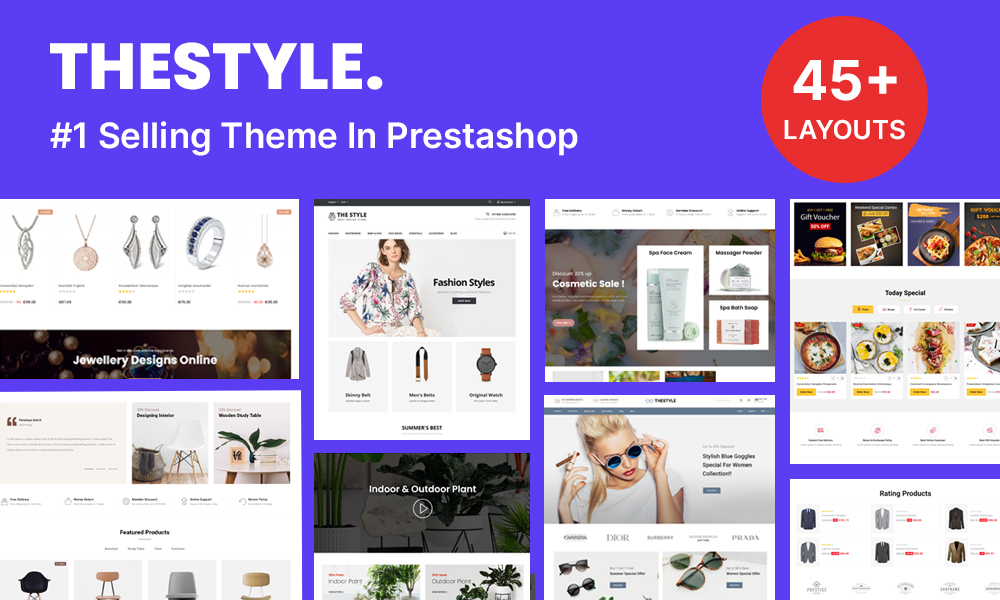 Why customer choose "The Style" theme for their Prestashop store.?
– No. 1 Selling theme on Prestashop Market
– The Style name indicates All in One Minimal Modern Store
– 45+ Unique Layouts Included With Awesome Theme Features
– More layouts are Coming Soon with Lowest Price in Market
The Style Prestashop Responsive Theme is Specially Designed for Categories Like Fashion, Men, Women, Kids, Toys, Lingerie, Accessories, Shoes, Jewelry, Tools, Electronics, Mobile, Furniture, Kitchen, Food, Grocery, Organic, Bakery, Wine, Sports, Shoes, Plant, Suits, Watch, Bag, Perfume, Flowers, Auto Wheels, Spare Parts, Medicine, Drugs, Lighting, Art, Mega Store, Minimal and Multipurpose stores.